Tour de Cure - Kennebunks 6/9/19
 
2019 Kennebunks Tour de Cure
Sunday, June 9, 2019 @ Wells Reserve at Laudholm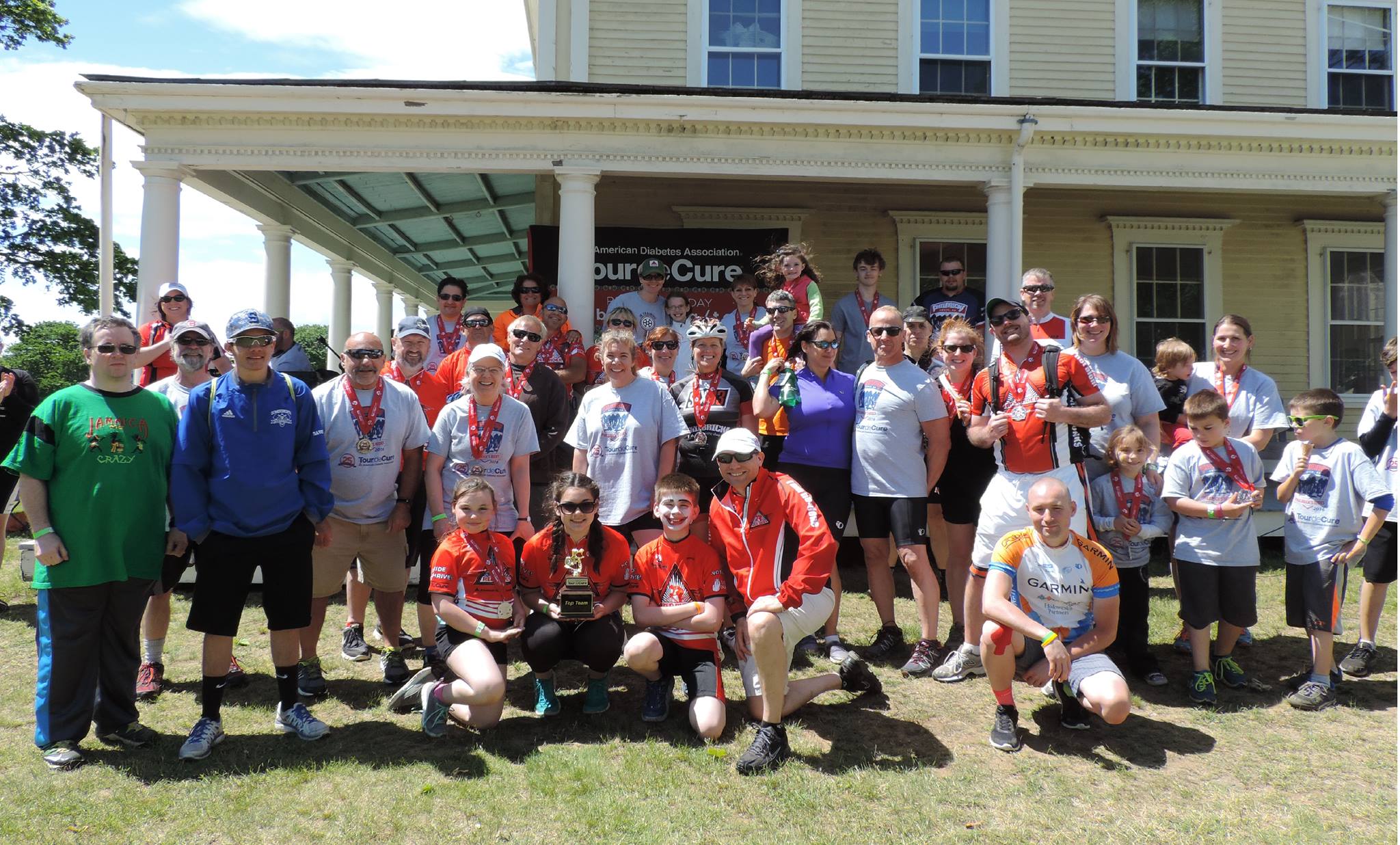 It Starts With You!
Check out the Philbrick's Sports Tour de Cure page where you can join our team or sponsor our riders!
Join the Philbrick's Tour de Cure team on Facebook here too.
WE'RE MAKING A DIFFERENCE. YOU CAN TOO!
Philbricks Rides – Tour de Cure is riding in the 2019 Kennebunks Tour de Cure!
Our team is supporting the American Diabetes Association because we want to make a difference. We want to lead. We want to inspire. We want to empower. We want a cure!
The Philbricks Rides – Tour de Cure team is riding together in our 9th Kennebunks Tour de Cure this year! Our team is affiliated with Philbrick's Ski Board and Bike in Dover, NH who has supported our team for 9 years and joined on as our main sponsor in 2016. We are made up of families, friends, and members of the Seacoast Community and beyond who are touched by diabetes in some way. We are all-inclusive, welcoming anyone to join our team to ride with us to STOP DIABETES!
Team members can RIDE routes of 16 MI, 30 MI, 63 MI or 100 MI, or do a 5K Walk or Fun Run to expand the options to work toward health and fitness while participating in this exciting event!
If you can't join us, please consider making a donation to help end diabetes in our lifetime!
By making a donation or joining our team, you will be helping the American Diabetes Association provide community-based education programs, protect the rights of people with diabetes and fund critical research for a cure. Please make a donation to one of our team members or become one of us by joining our team. When we bring together dedicated team members and kind donors, the power we have as a group far outweighs what any of us could do alone.
We are determined to reach our team goal, one person at a time. So let's make a difference together!
Ride. Run. Walk.
Tour de Cure is for people of all abilities, featuring four well-marked cycling routes with safety marshals and safety vehicles, and fully stocked rest stops to fuel your journey! The 5K trail run and walk routes are a great way to get out and have fun.
Tour de Cure is more than just a ride, walk or run– it is a celebration of the ADA's mission and a chance to raise critical funds to help fight diabetes. Every mile covered and every dollar raised brings us that much closer to a cure.
After registering you will have access to your Participant Center, which is your fundraising hub. You will have a personal page to share your story, mobile apps, email templates and more. Fundraising has never been easier.
2019 Registration Fee Schedule
The earlier you register, the more you save!  Take a look at the schedule below and sign up early for the best deal. Recommit to helping us fund critical diabetes research, programming, and advocacy efforts - register today! 
$20:  January 1 - March 31
$25:  April 1 - June 8
$35:  June 9 Walk-On Participant
GO RED RIDERS/RED STRIDERS!!  
Team Co - Captains
Melanie Rhoades & Dan Heon
Please connect with us on Facebook at : www.facebook.com/PhilbricksRidesTourdeCure
THANK YOU SO MUCH TO OUR TEAM SPONSORS!!
PHILBRICK'S Ski Board & Bike Shop
NEFCO Fire Investigation
HOMETOWN OIL
Heine, USA, LTD
Estate Planners of New England
Novel Iron Works
Bill Dube Ford Toyota
W.A. Coolidge Company Construction & Contracting
D.F. Richard Energy
Eastern Propane & Oil